Content writing is the art of communicating your message in a way that will engage and connect with your audience. It is a nuanced task that requires attention to detail and an understanding of the audience, among many other skills
Content is a key element of any marketing strategy. It's what converts your audience into leads, and it's the driving force behind SEO strategies for ranking in search engines. It can also be one of the most difficult aspects to manage because there are so many different types of content that need to be created.
Right off the bat, it must be said that it is not an easy task. The good news though is that there are certain guidelines you can follow to make sure you're doing things right.
Let's take a look at several content writing do's and don'ts that you can follow to produce quality content for your business.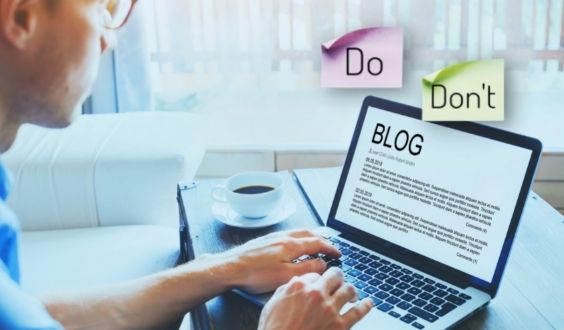 Content Writing Do's
Do Keep Post Length Short
You want them to read as much as possible without getting bored or lost. Short and sweet will help them remember what you've got to say. Content that people are likely to read fast is content that gets read more often, keeps their interest, and has a higher chance of being shared both online and off.
Even if your business posts are long, it's better for the reader to break up really long content into multiple short articles or blog entries than it is for them to scroll past an article they're not interested in reading.
An example of this is that many companies write blog entries with a related image or graphic to go along with each major point they make and put the whole thing in an infographic.
Content is more likely to be read if it's easy on the eyes, but this also makes it easier for people who come upon your article by chance to remember what you were talking about later or share it on social media.
Think of content writing as advertising; your job in any piece of content marketing is to convince readers why they should care about what you have to say.
While long form does draw attention and impress audiences, shorter posts are going to be just as effective at getting their message across without overwhelming them with information.
Do Use Content That Appeals To Your Audience's Emotions
A study from the Content Marketing Institute revealed two interesting things about successful content. First, different types of content appealed best to certain audiences. Second, emotional responses resulted in purchases while informational responses did not.
The lesson learned here is to create content that appeals to the emotions of your audience.
An example of this is creating a blog post that tells the story of how your business started. What was it like back then compared to now? How many people and what kind of effort went into making your ideas become reality?
People want to know about this kind of thing because it shows them that you're not just another faceless company, but one that is made up of real people who have had to work hard for every success they've ever achieved.
Do Use Compelling Headlines When Writing Blog Posts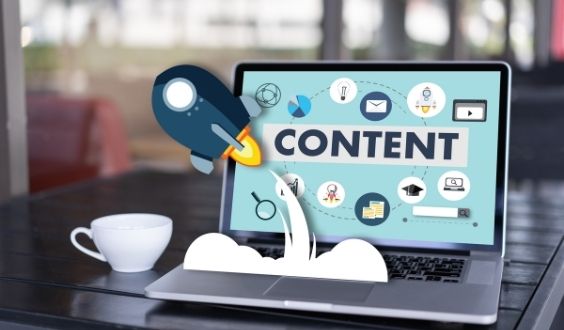 With the goal of making content share-worthy on social media platforms like Facebook, Twitter, and LinkedIn just to name a few, readers must be drawn towards reading more of the post after clicking through on the headline alone.
Content that goes viral is content that utilizes hyperbole in its headlines to go straight for the jugular of readers.
It might be tempting to simply write a headline that is descriptive, but there are so many blogs out there with headlines like "How To Make A Content Marketing Plan For Your Small Business," and the competition for attention is fierce.
When you try using a more clever headline, you have more of an edge over bloggers who aren't doing as much to grab reader's attention.
Content Writing Don'ts
Don't Use Too Many Buzzwords
These words make people feel like they're being talked down to, which is not what you want for your audience. Be clear and concise while still conveying the importance of what you have to say. When people feel as though you're trying too hard to impress them, they'll be more likely to tune out.
Don't Be Content Marketing Generique
Be original! Content that offers nothing new isn't going to do anything for your business. First and foremost, make sure the content you create is relevant to your audience.
Second, avoid making things common with phrases like "marketing," "blogging" and other words associated with content marketing if there's not a compelling reason or story behind why it's important for what you have to say.
Don't Get Too Techy
Way too often, people get lost in the details. Readers don't want to read about every little thing they could possibly know about your product or service. They don't care about what parts are used or how it works – they care that it does work for them and is easy to use.
Content should be focused on helping the user by guiding them through a problem or providing information that will help them understand something better.
A good example of this is creating a post about the basics of email marketing. While talking about what mail servers and SMTP protocols are can be interesting to some people, not everyone needs to know this kind of thing when it comes to email marketing.
Improve Your Content Writing for Increased Success
In the end, content writing is all about making sure you keep your posts as concise and helpful as possible while considering what your audience is looking for.
Don't forget these dos and don'ts when writing blog posts or other types of content in order to make sure you are giving people what they want – not just words on a page.
---